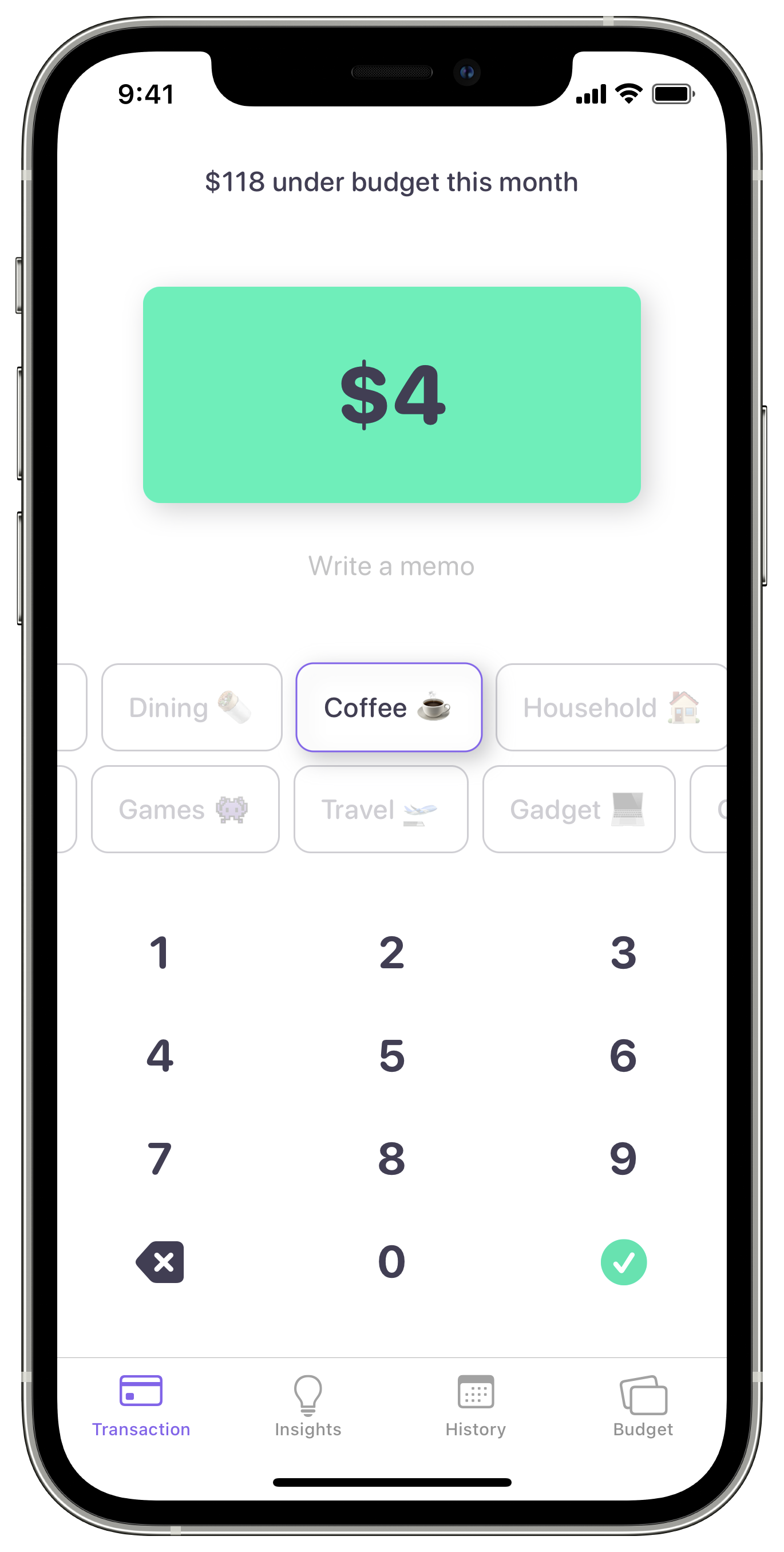 Effortless entries.
Jotting down the price of your coffee shouldn't take so long. Nudget puts a focus on speed and simplicity so you can quickly record a purchase and never skip a beat.
Powerful insights without the spreadsheets.
Nudget analyzes trends in your spending and brings them front and center in the Insights tab. Insights take all the guesswork out of your spending habits, empowering you to make smarter decisions about your financial goals.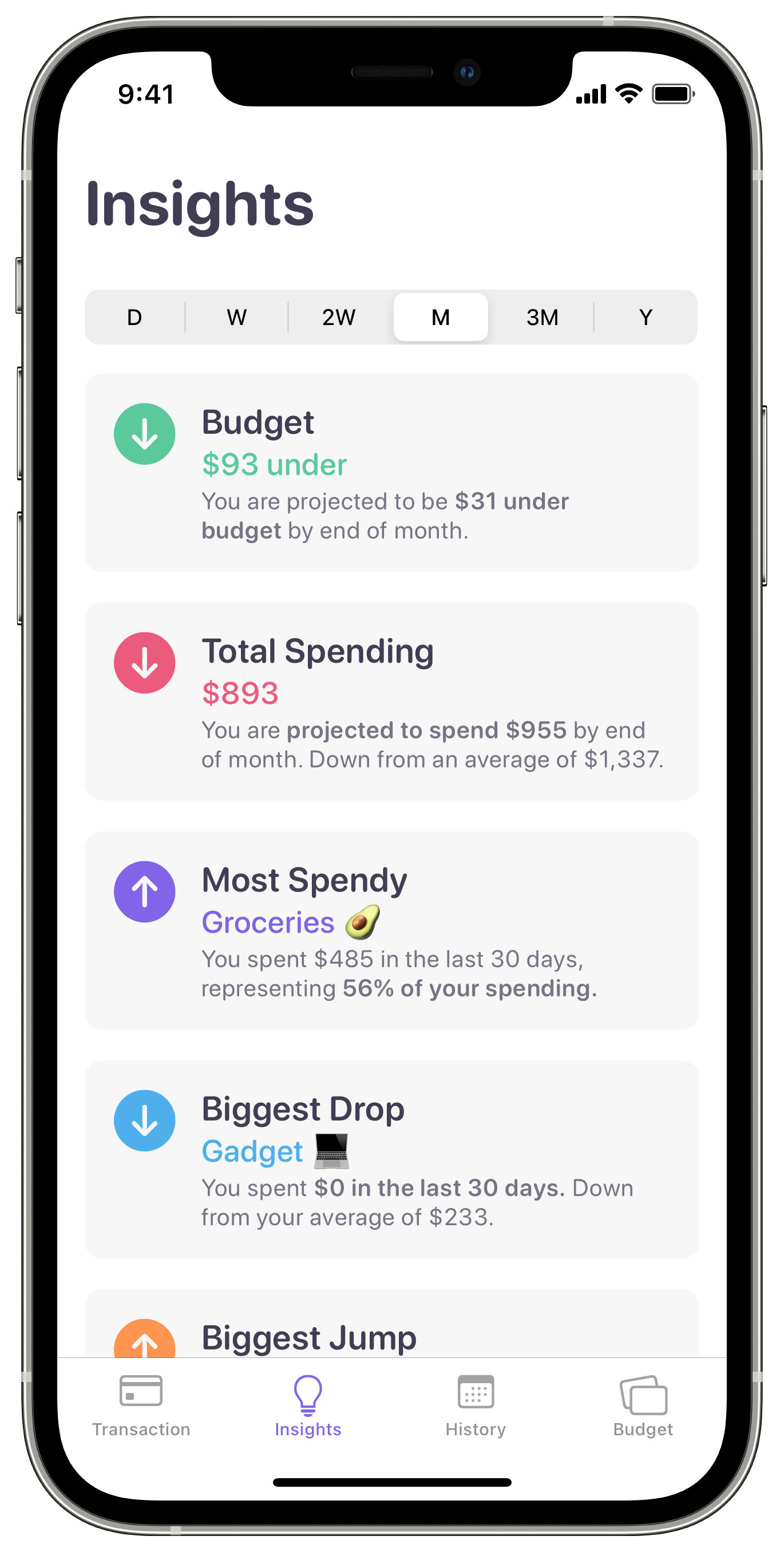 Optimized for iPad?
You bet.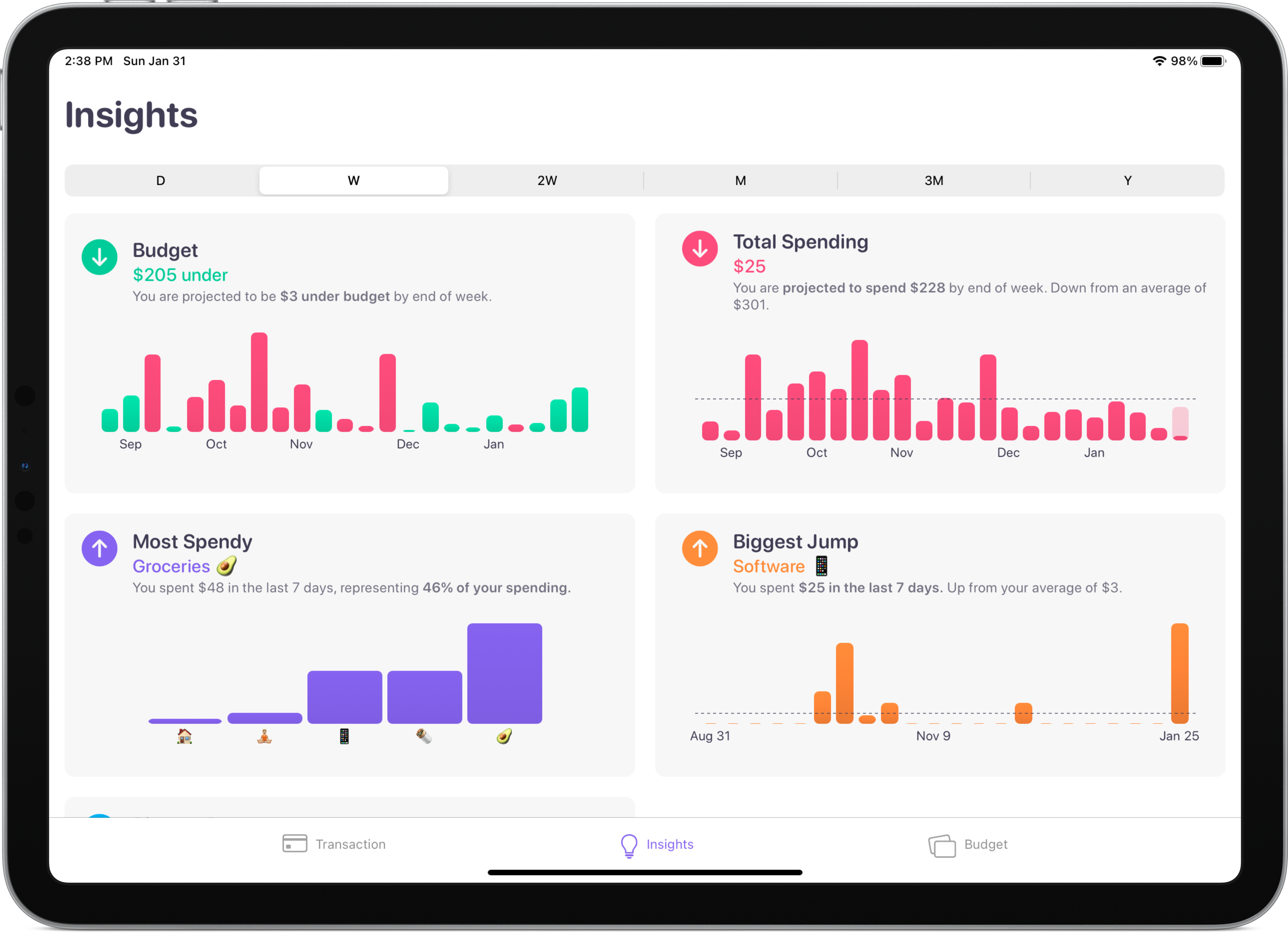 The features you need.
And then some.

iCloud Sync
Access Nudget from any device at any time. Transactions sync seamlessly.

Any Currency
No matter which country you reside in, Nudget has support for your currency.

Always Private
Nudget doesn't use third party services that track you or harvest your data. Your information is always private.

Face ID
Keep your financial data secure, no matter who has your device.

Custom Icons
With a huge selection of app icons to choose from, Nudget fits perfectly on any home screen.

Export Data
Itching to play around with your data outside of Nudget? Export your expenses at any time.
Keep tabs on recurring expenses.
Recurring expenses can easily add up over time and are notoriously hard to keep track of. That's why Nudget lets you keep a list of them, ensuring you never have a surprise charge at the end of the month.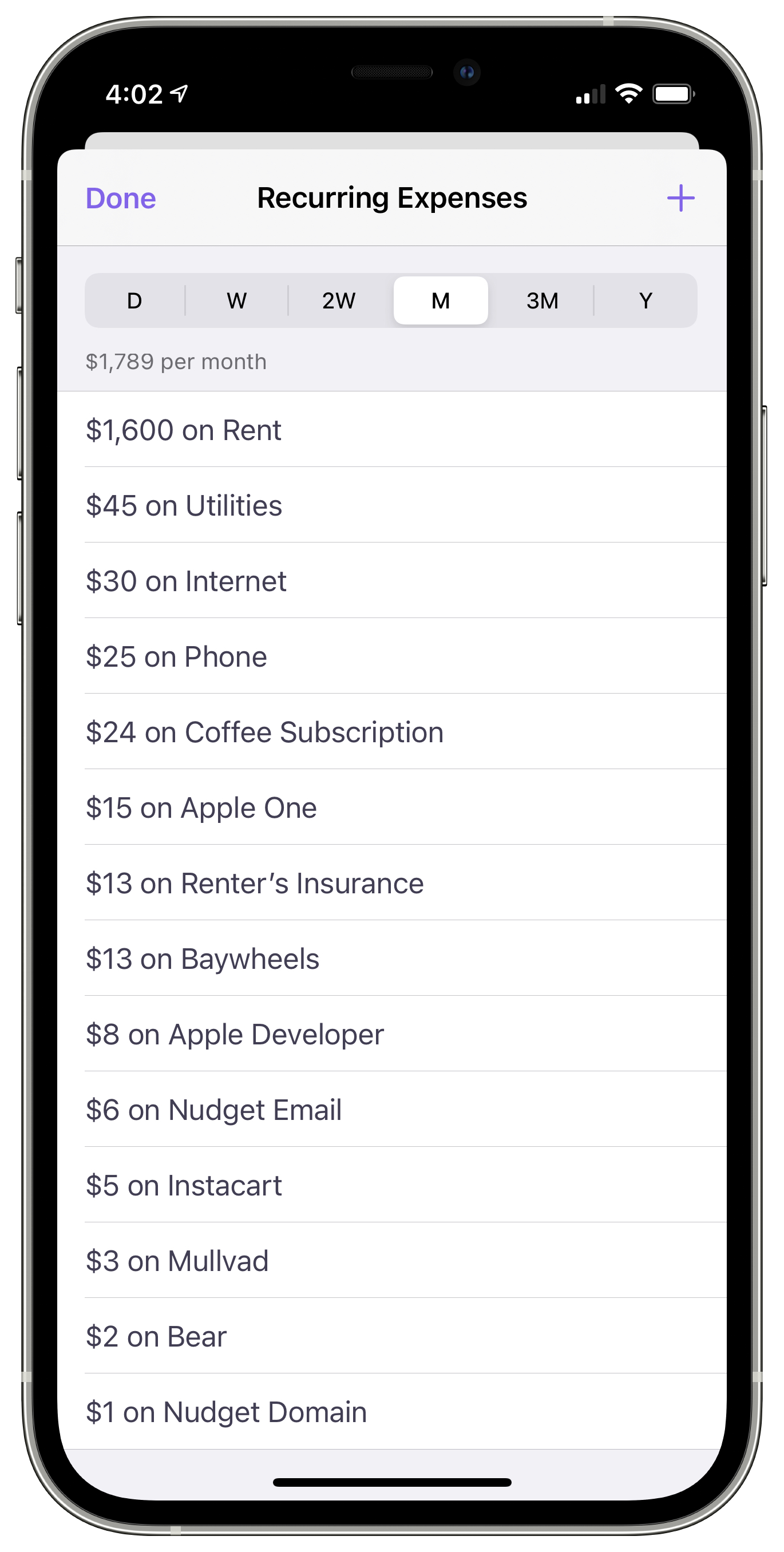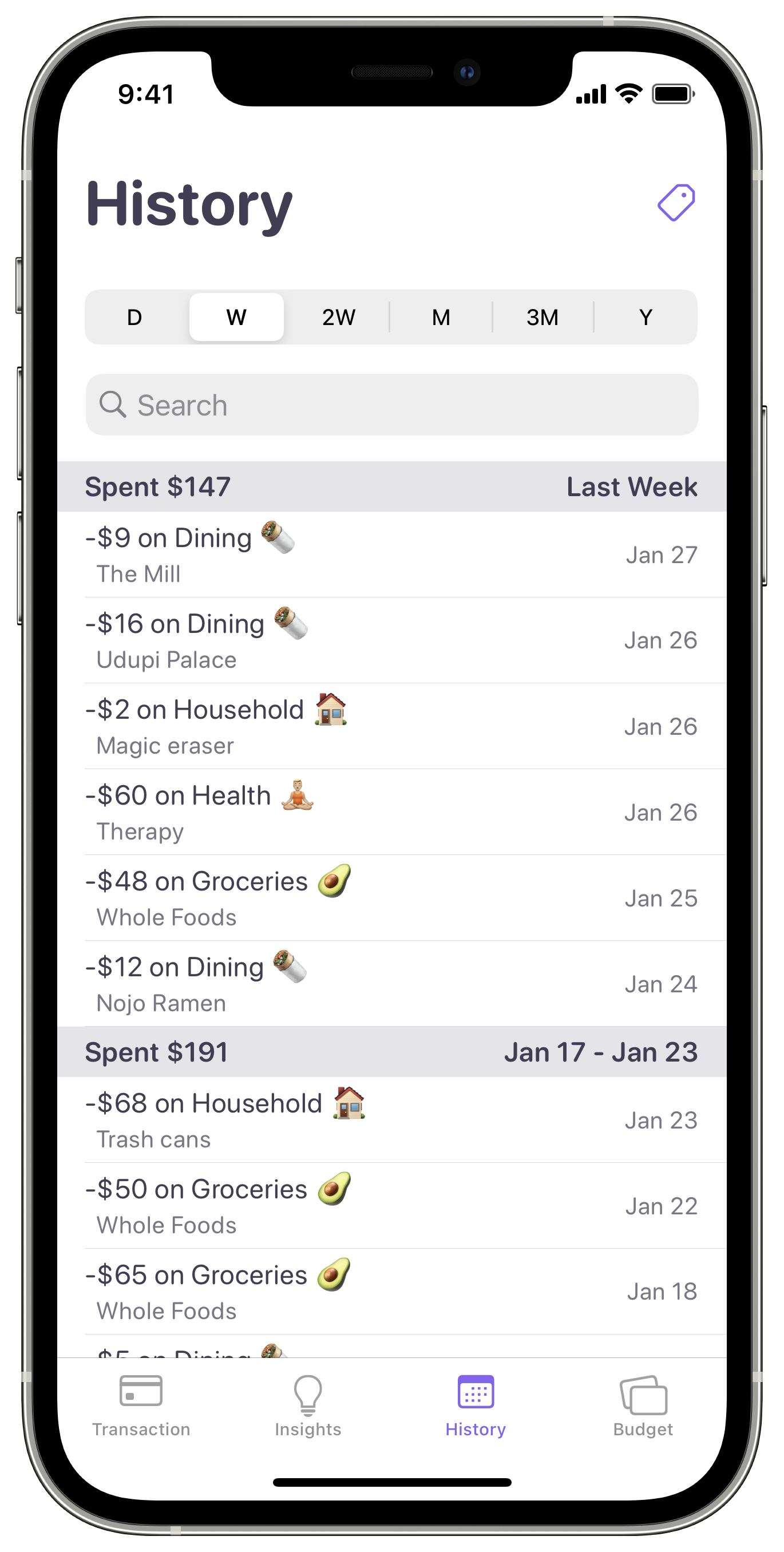 Your history at a glance.
Past purchases can be searched, grouped, and filtered with ease on the History tab. Never lose track of an old purchase again.
© Sawyer Blatz 2022, All rights reserved.